Summer

T

erm 2018
Welcome to the 2018 Summer Term at Chesham! Here is some key information that you may find helpful.
PE
Children are required to bring their PE kit and leave it in their locker. PE lessons will take place on Tuesdays and Fridays, although there may be other times during the week when they may require their kit in school. If your child has pierced ears can you please ensure you have signed the disclaimer and/or remove earrings on the days they have PE.
Reading
Your child will have a reading experience every day within school. Please make the time to read with your child on a daily basis and encourage them to discuss the text. Please make a record of any reading in your child's reading diary.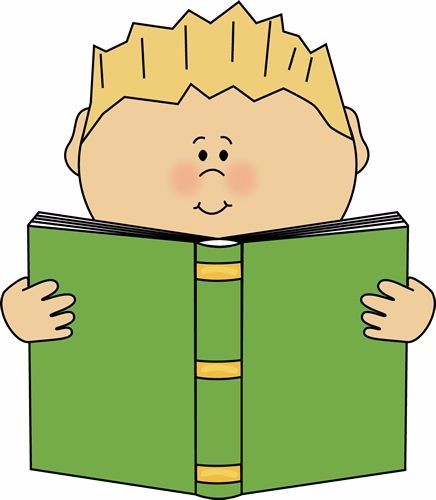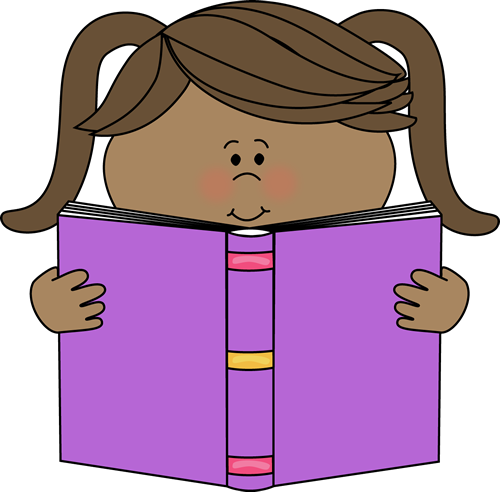 Library
Your child will have the opportunity to visit our school library on Monday. Please help them to remember to bring their book regularly, so they are able to change it and experience using the library.
Please see the 'Curriculum Summary - Summer Term 2018' below to see what the children in Class 3 will be learning over the course of this term.
Key dates for the remainder of this term;-
Tuesday 26th June: Class trip to Cockfields Farm.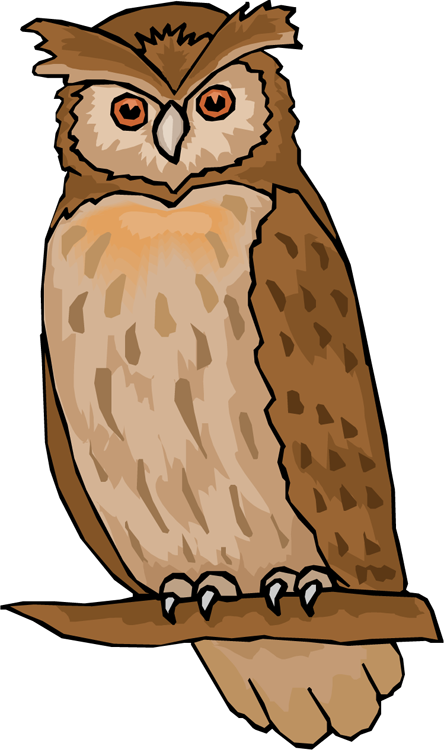 Tuesday 10th July: Reports home to parents.
Monday - Wednesday 16th - 18th July: Parent's Evenings.
Tuesday 17th July: Class move-up day.
Friday 20th July: Leavers' Assembly, 9.15am; End of term, 2.30pm.
Please do not hesitate to contact me if you have any concerns or queries. Thank you for your support.
Yours sincerely,
Mrs. Ainsley
*Please scroll down to see photos of some of our class displays & activities*
Curriculum Summary - Summer Term 2018

Below is a summary of what the children in Class 3 will be learning over the course of this term
PHONICS and SPELLING
The children will continue to follow the 'Letters and Sounds' phonic programme. This will be taught daily.
The children will also have a separate grammar lesson as well as weekly spellings to learn.
WRITING
Quest stories
Children read a range of quest stories, exploring structure and language choice. They explore 4 types of sentence and experiment with tense. Children write their own extended stories, concluding by performing their writing to a younger child. The children will use the books Lost and Found and The Way Back Home, both by Oliver Jeffers and We're Going on a Bear Hunt by Michael Rosen.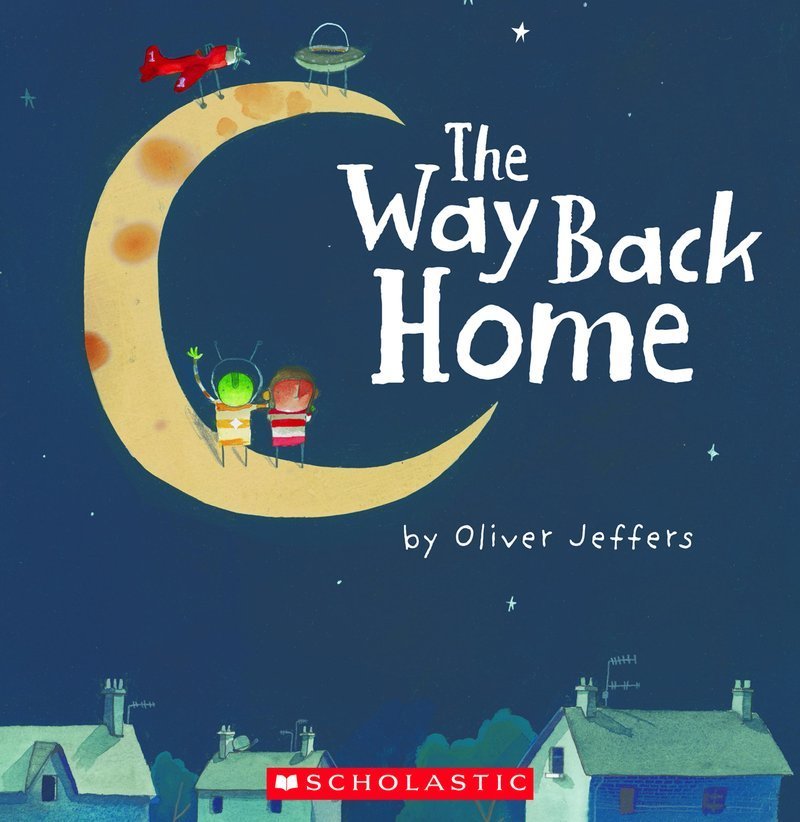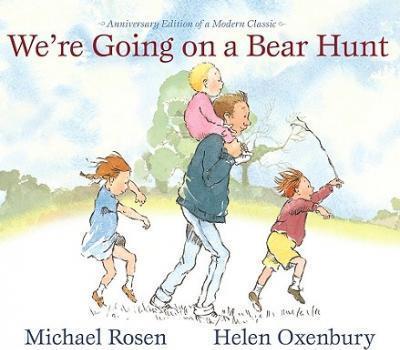 Recounts
Children learn about the structure and vocabulary of recounts first by listening to, reading and writing fictional recounts. Then they plan and write a recount from their own experience using conjunctions to write longer sentences.
MATHS
Numbers and Fractions
Count in two, fives, tens and threes. Recognise multiples of 2, 5, 10 and 3. Find halves, quarters and three quarters of amounts.
Addition and subtraction
Mental addition of pairs of 2-digit numbers by partitioning or counting on. Mental subtraction by counting up or counting back. Choose to add or subtract to solve money word problems.
Money, addition and time
Use and recognise coins. Mental addition of 2-digit amounts using partitioning or counting on. Know by heart the names and order of the days of the week and months of the year. Tell the time to the nearest quarter of an hour and 5 minutes.
Multiplication and division
Mental multiplication and division: multiply by 2, 5, and 10 using a beaded line. Understand division as the inverse of multiplication and use beaded lines to divide by 2, 5, and 10. Solve word problems using multiplication and division.
Number and place value
Place 2-digit numbers on a line. Round 2-digit numbers. Order and compare 3-digit numbers. Understand place value additions for 3-digit numbers.
Maths puzzles
Use reasoning and number facts to solve number puzzles. Use reasoning, positional language, knowledge of coins and number facts to solve logic puzzles. Visualise 2D shapes in order to recreate tangram pictures.
Problem solving and investigations
Add pairs of 2-digit numbers. Add five numbers less than 20, looking for 'friendly' pairs to add together. Count back in 4s. Use trial and improvement. Understand how subtraction 'undoes' addition and vice versa. Add trios of single-digit numbers. Use reasoning to solve a problem. Identify squares and triangles in different sizes. Work systematically.
SCIENCE
The children will;
Identify that most living things live in habitats to which they are suited and describe how different habitats provide for the basic needs of different kinds of animals and plants, and how they depend on each other.
Identify and name a variety of plants and animals in their habitats, including micro-habitats.
Describe how animals obtain their food from plants and other animals, using the idea of a simple food chain, and identify and name different sources of food.
Observe and describe how seeds and bulbs grow into mature plants.
Find out and describe how plants need water, light and a suitable temperature to grow and stay healthy.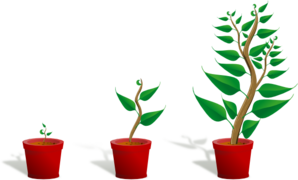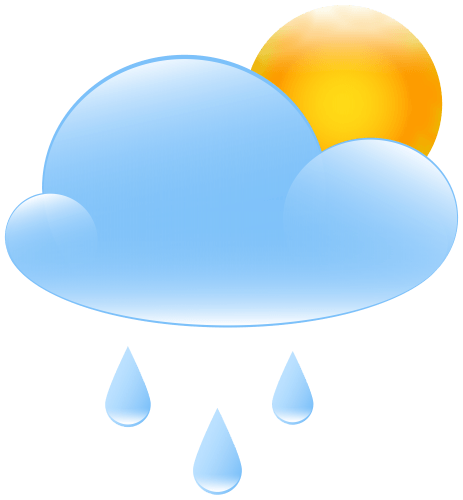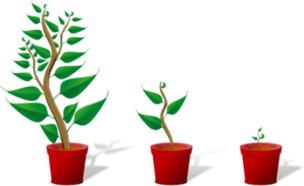 HISTORY/ GEOGRAPHY
The children will use world maps, atlases and globes to identify the United Kingdom and its countries, as well as the countries, continents and oceans studied at this key stage.
They will use simple compass directions (North, South, East and West) and locational and directional language to describe the location of features and routes on a map.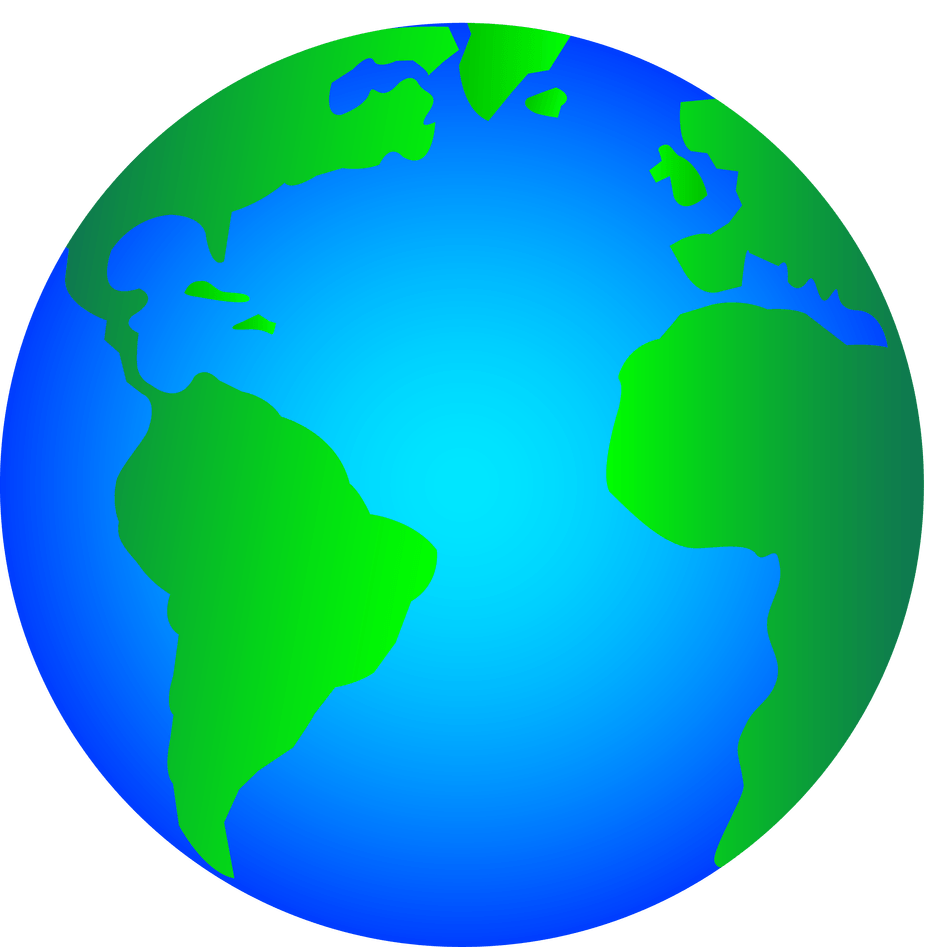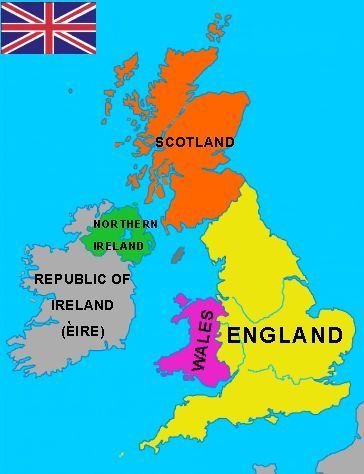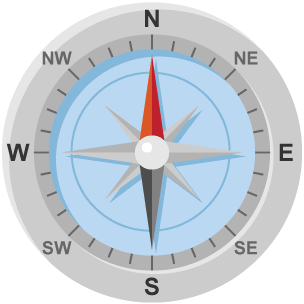 Aerial photographs and plan perspectives will be used to recognise landmarks and basic human and physical features; devise a simple map; and use and construct basic symbols in a key.
They will be able to understand geographical similarities and differences through studying the human and physical geography of a small area of the United Kingdom, and of a small area in a contrasting non-European country.
ICT/ART
The children will be:
Coding
To introduce algorithms.
To use Repeat and Timer commands.
Debugging.
To explore the possible actions of different types of objects.
To create a more complex program to retell a story, using 2Code.
Creating Pictures
To be introduced to 2Paint A Picture. To look at the impressionist style of art (Monet, Degas, Renoir)
To recreate pointillist art and look at the work of pointillist artists such as Seurat.
To look at the work of Piet Mondrian and recreate it using the Lines template.
To look at the work of William Morris and recreate it using the Patterns template.
To explore surrealism and eCollage.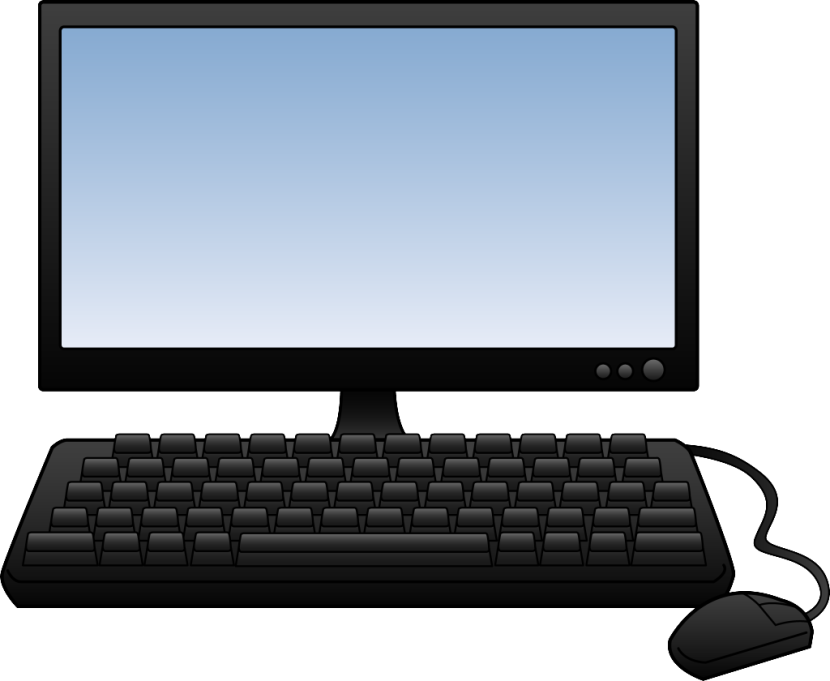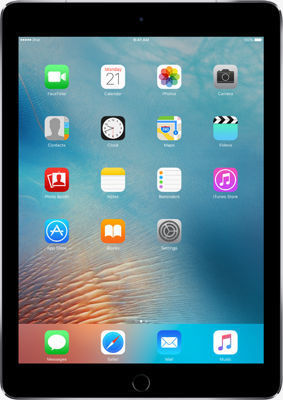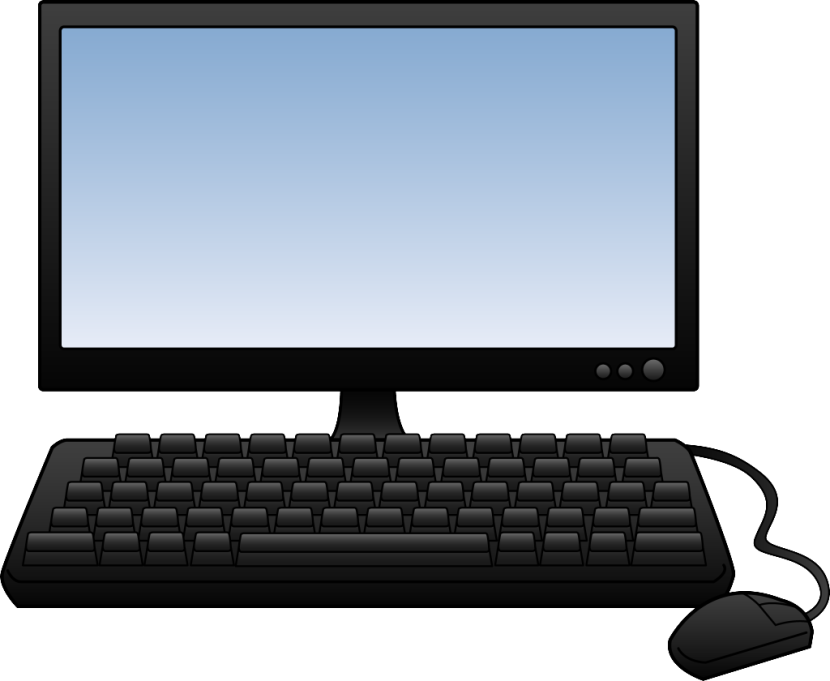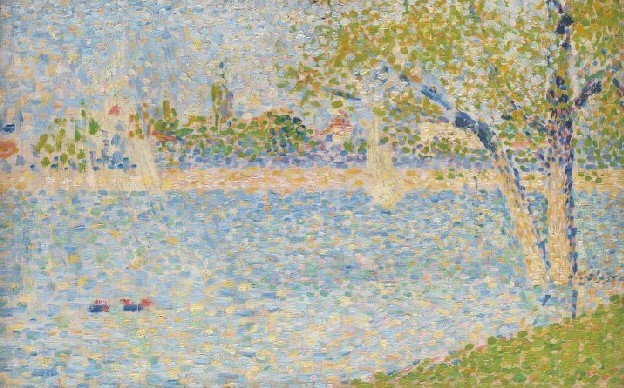 RE / PHSE
This term, the children will be following the SEAL programme, 'Going For Goals'. This theme focuses primarily on the key aspect of motivation, with a subsidiary focus on self-awareness. It gives an important opportunity for all children's abilities, qualities and strengths to be valued. The theme also provides opportunities for all children to reflect on themselves as individuals, particularly their strengths as learners and how they learn most effectively.
Music Miss Newton will teach Music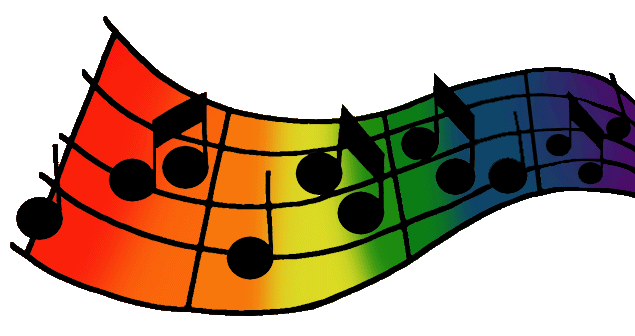 and Madame Binns will teach French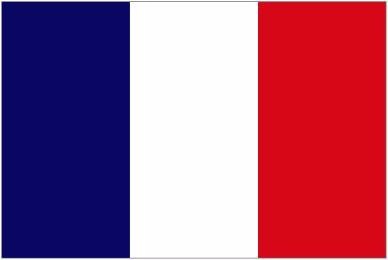 on Thursday afternoon.
PE
The children will be getting ready for Sport's Day and be participating in a range of track and field events in athletics.
Below - Monday 18th June - investigating mini-beast micro-habitats & our best 'find' - a huge snail!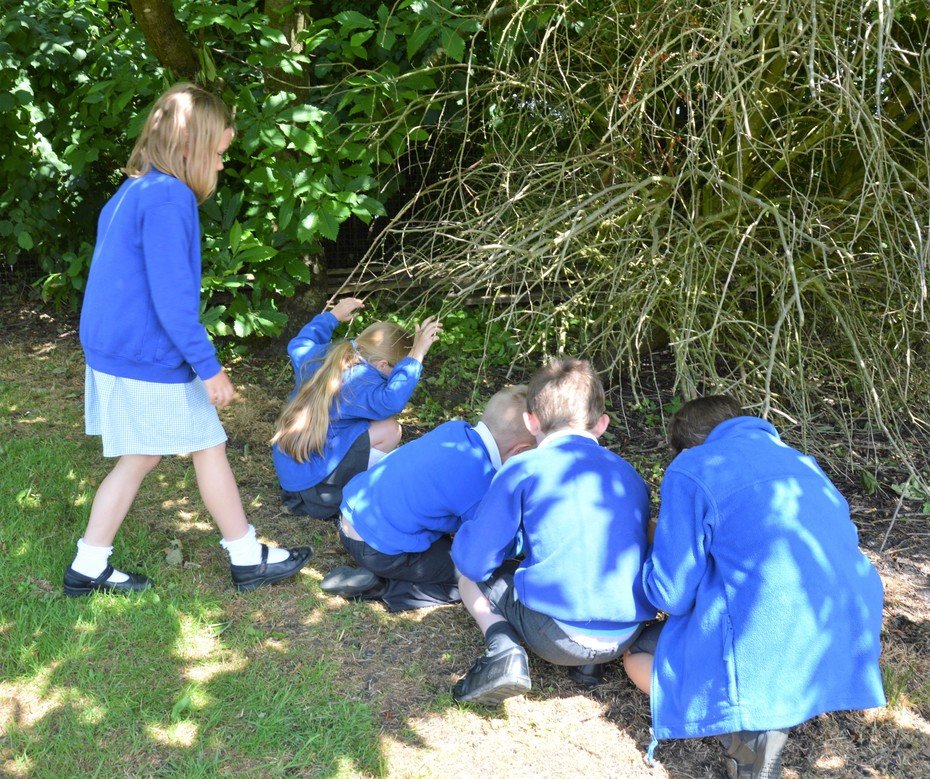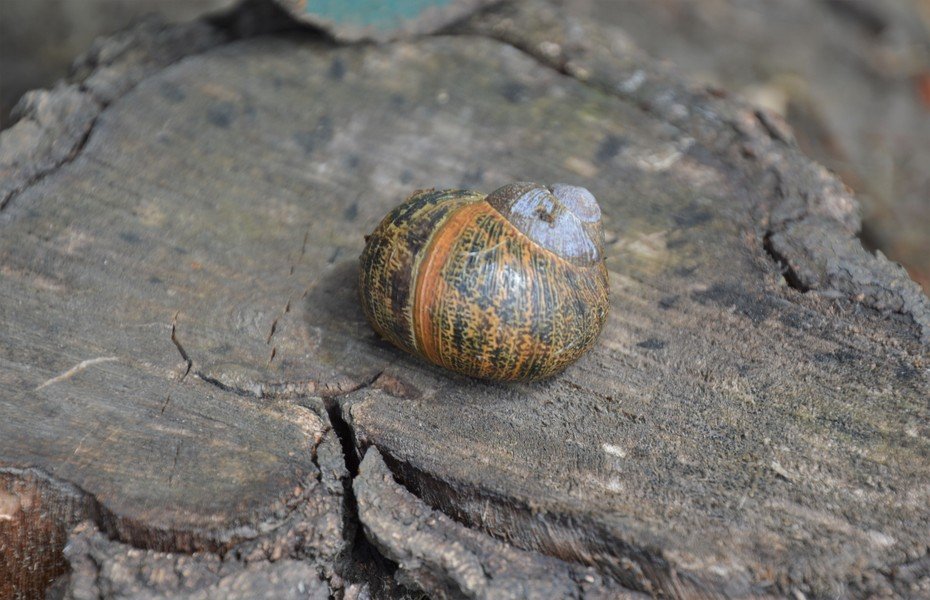 Below - Monday 14th May - we were learning a lot about living and non-living things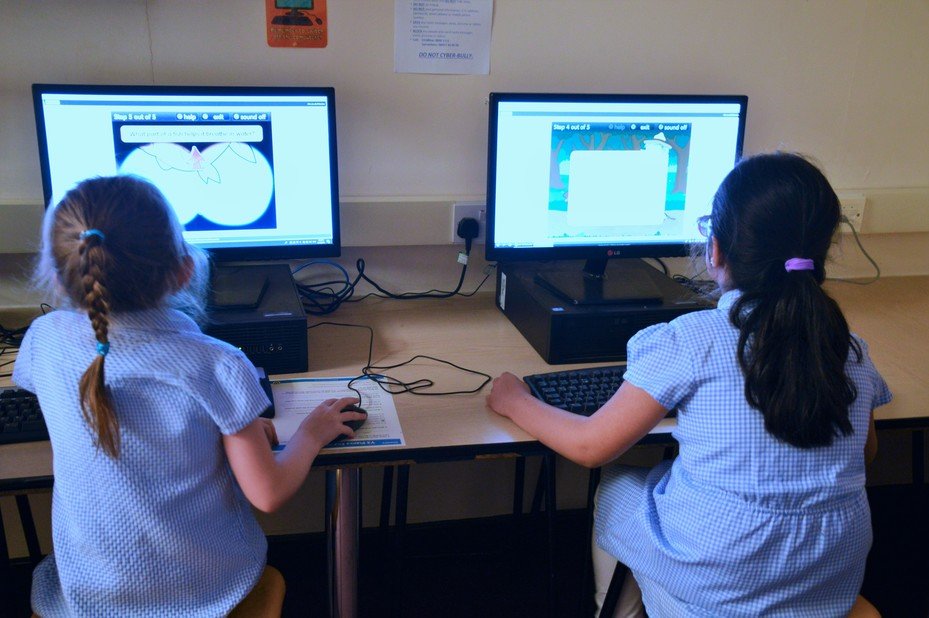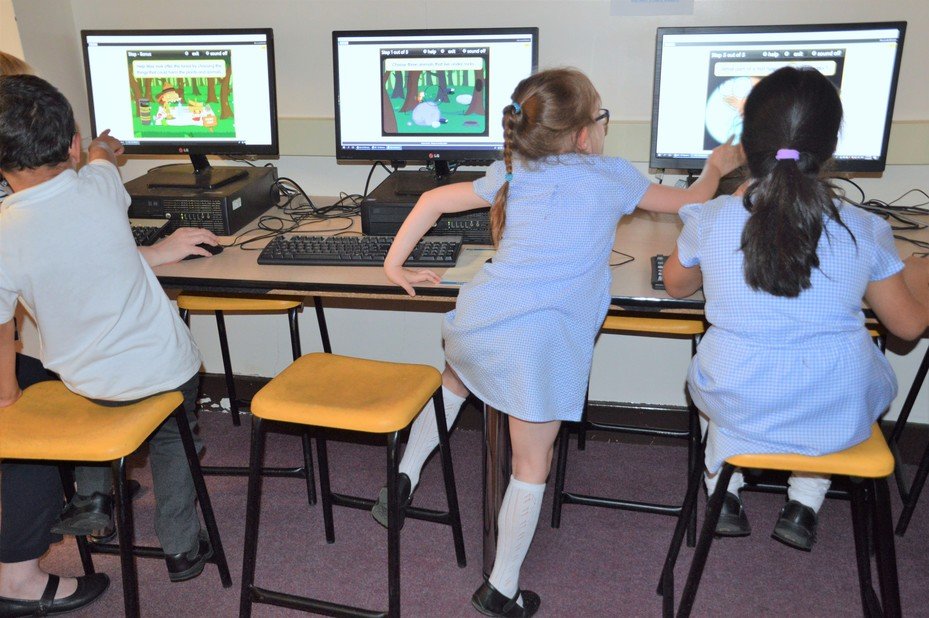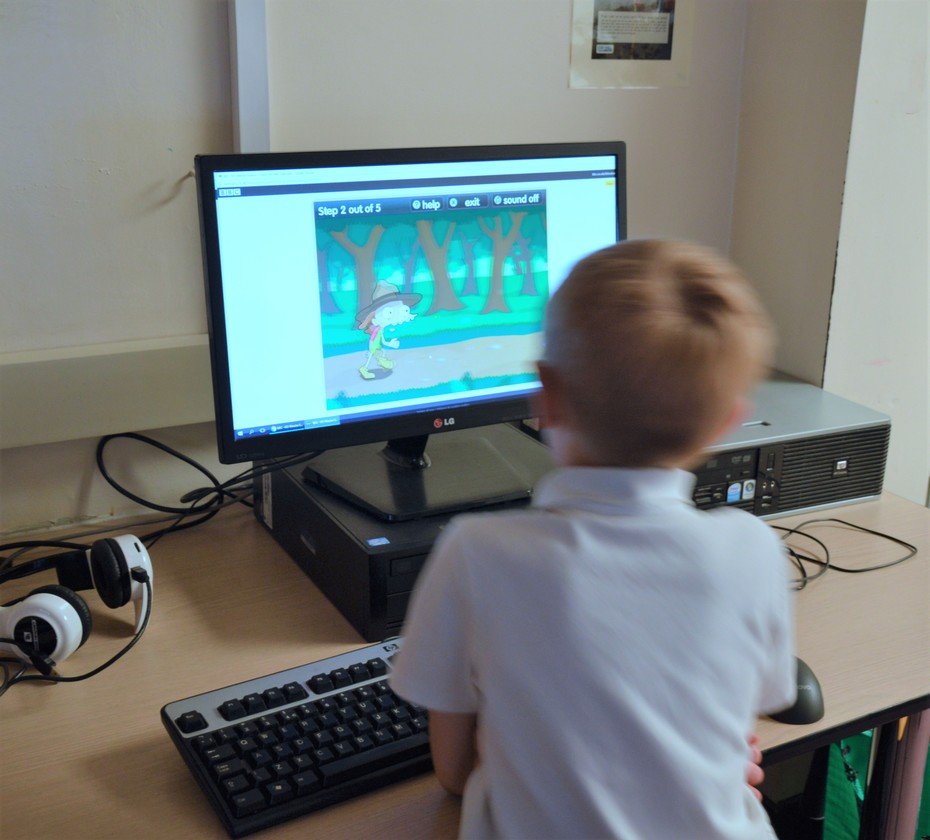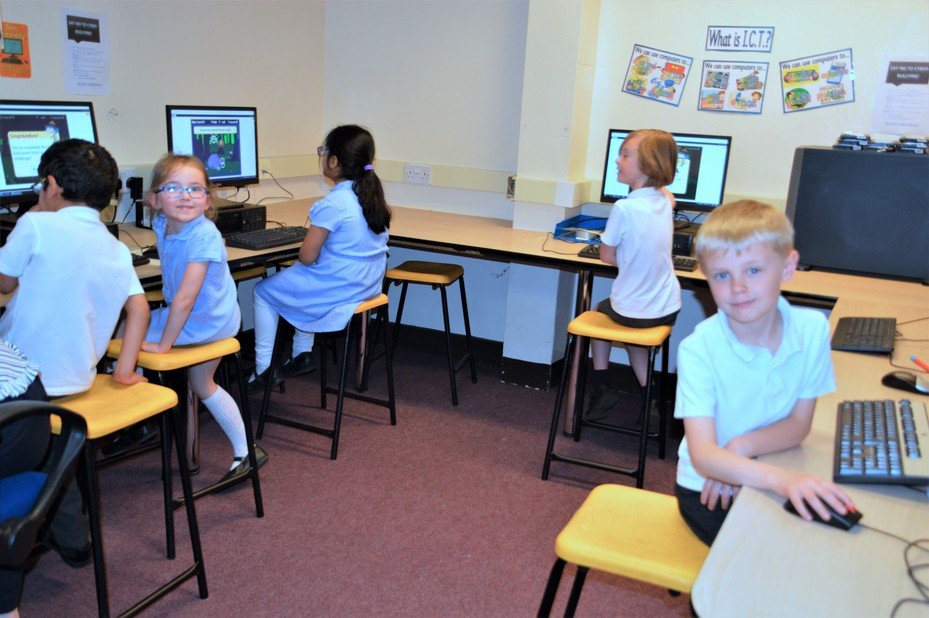 Below - our fantastic hall display of 'Pointillism' artwork designed on our i-pads!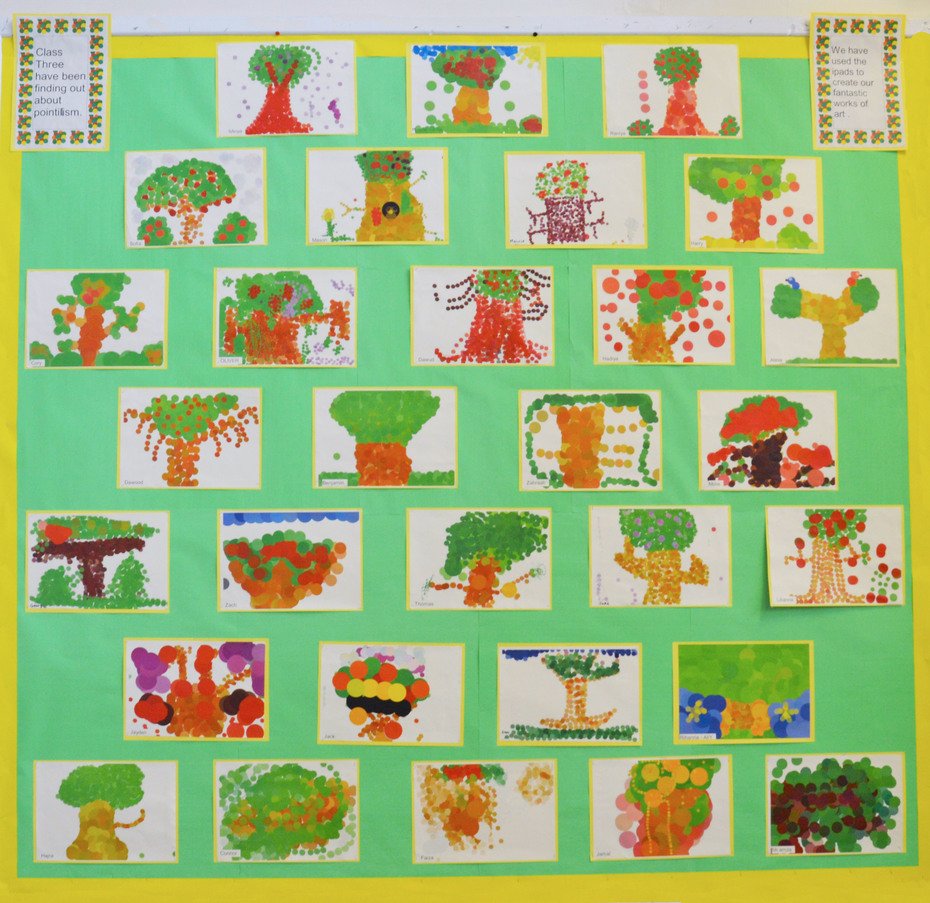 Below - our terrific classroom display of artwork inspired by Dutch artist Piet Mondrian (1872-1944) designed on our computers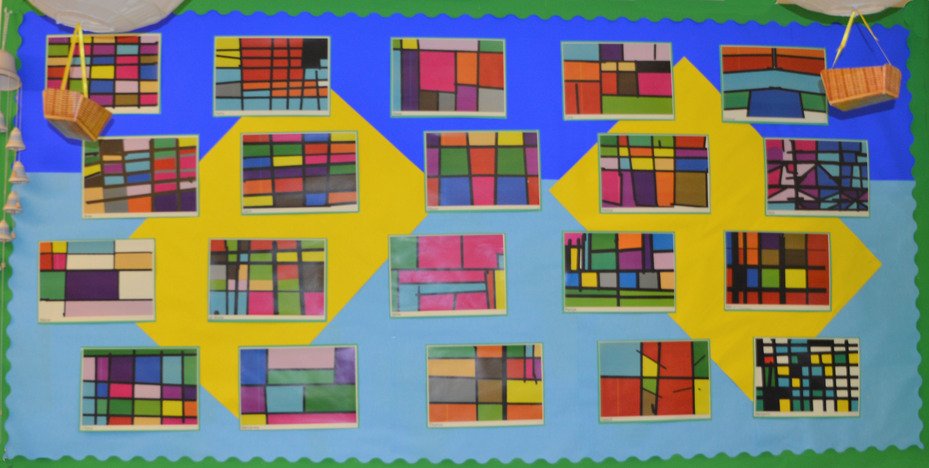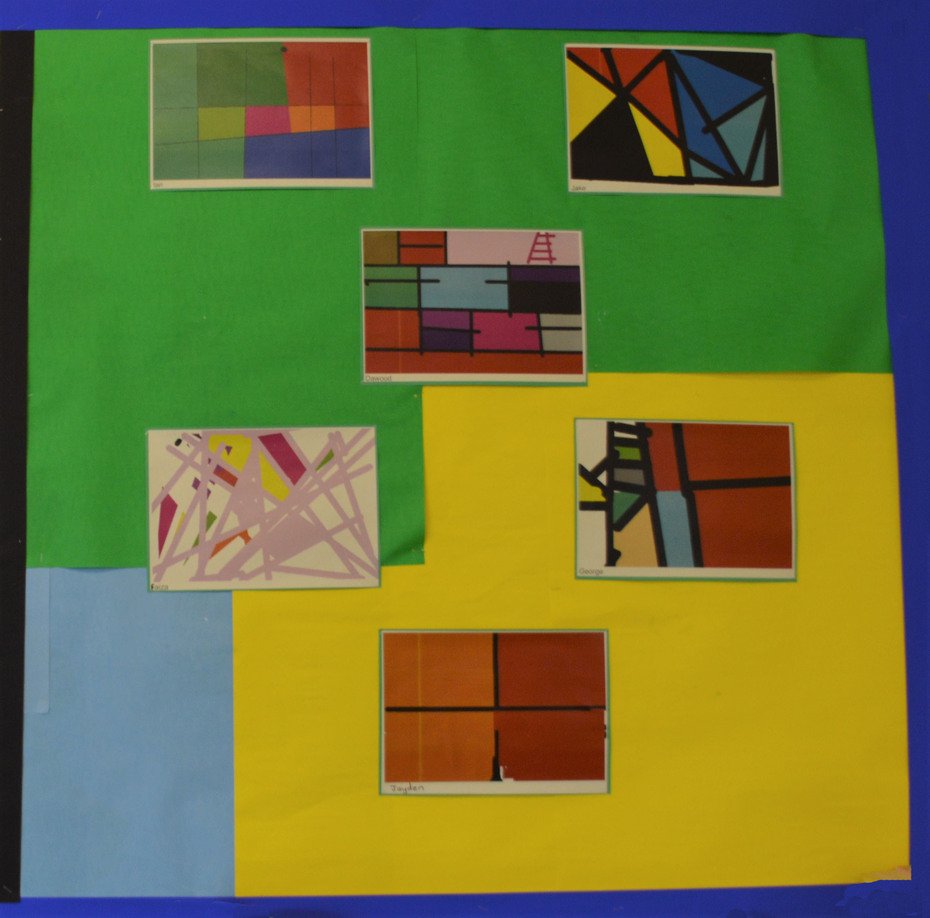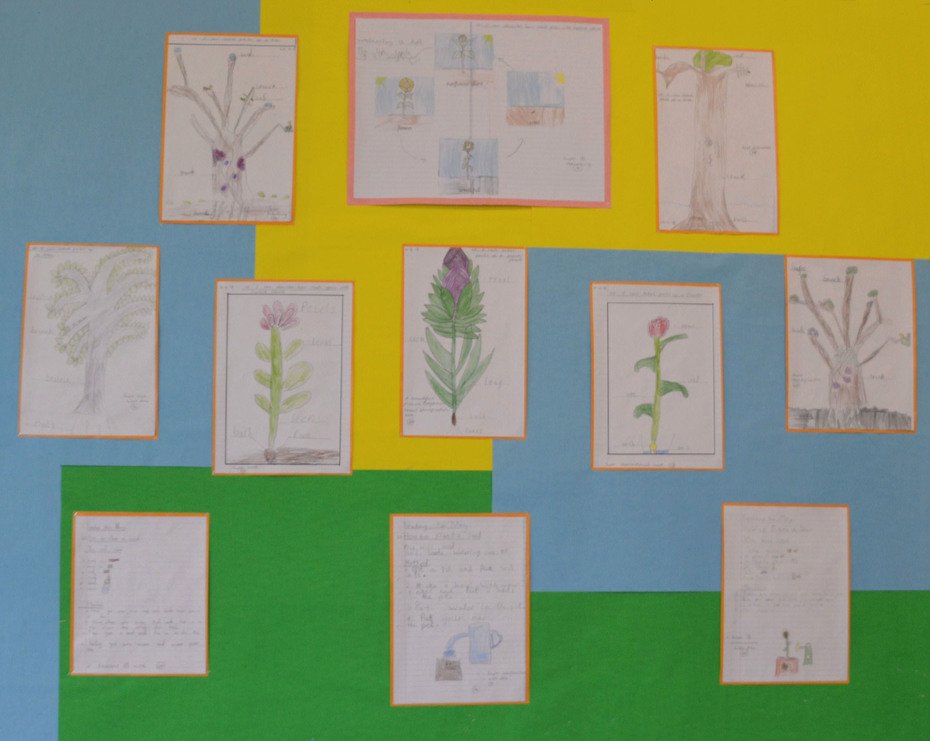 Above - some of our classwork on plants and planting seeds; below our factsheets all about 'London'