Welcome To
Class 8
Harrison's Heroes

Above - Class 8 2017-2018!

Emily & Lewis -

our representatives on the School Council
McJesus & William - our new Head Boy and Deputy Head Boy
Welcome to the Spring Term!
Welcome back to school. I hope you all had an enjoyable and well earned break.
This term, once again, promises to be full of exciting and curriculum enriching activities. Please do check on the web page & or click the Twitter link below where pictures of our work are regularly updated.
Chesham Primary Twitter - read or tweet here!
Key Dates to remember for the remainder of this term
Monday 26th February - School reopens for the second half of the Spring Term.
Thursday 1st March - World Book Day.
Wednesday 21st March - Book Fair in school.
Monday 26th March - Parents' Evening.
Wednesday 28th March - Easter Egg Competition.
Thursday 29th March - End of term: school closes at 3.30pm.
Weekly Routine
Reading records: To be returned & signed every day - Your child can update the record, but we would be grateful if an adult provides a signature to approve the comments.
Outdoor PE: Wednesday pm - No shorts here please! We would advise during the winter months that your child wears trainers and warm clothing such as jogging bottoms and a sweater. Please be aware that there are times when we use the field which often has muddy patches.
Indoor PE: Friday pm - Please provide shorts & a t-Shirt for this session. Bare foot is acceptable but black pumps are preferred to avoid injury.
Spelling Test: New spellings are to be stuck into spelling books on Friday and tested on the following Friday.
Homework: Daily Reading & spelling revision. There will be 1 other piece which is given on Friday and should be returned on the following Tuesday. In addition there are termly (and optional) home learning opportunities linked to our current , learning. These are rewarded with Dojo points or Wow Awards.
English
Spelling Punctuation and Grammar
We will be focusing on achieving our spelling, grammar and punctuation targets and high emphasis will be placed on these with a regular skills test to monitor progress. Over this term we will be looking to reinforce the following:
Figurative language use including: Personification, Onomatopeia, Alliteration, Repetition, Simile & Metaphors.

Structure and Style : Past & Present tense, Passive & Active voice, Paragraphs, Punctuation & Engagement devices

Grammar use including adverbial phrases, expanded noun phrases, modal verbs, prepositions, conjunctions and complex sentence structures.
In addition to the weekly spelling test, there will be regular, short sessions to focus upon spelling patterns that have been explored throughout KS2. You can support your child with this at home by revisiting the Y3/4 and Y5/6 spelling expectations. Extra copies of these are available upon request.
Reading
In Class 8 we provide whole class reading sessions. Over the course of a week the children will explore texts such as short stories, book extracts, diaries, poetry, letters, reports and even songs. In these sessions, children will have regular opportunities to read to the class, a group or to their partner. There will be regular opportunities to respond to the texts which will support your child's engagement and understanding of the texts they read. This will include:
Exploring the meaning of words in context.

Creating own questions for a text.

Drawing upon evidence found within a text to predict, summarise & explain ideas.

Using inference and deduction skills

Exploring authorial choices and how they are used to engage the reader.
Writing
The children will start the term with a short study on flashback stories through the study of a short film called "The Piano" . They will use this experience to write their own flashback stories using a poignant picture and associated music as a stimulus.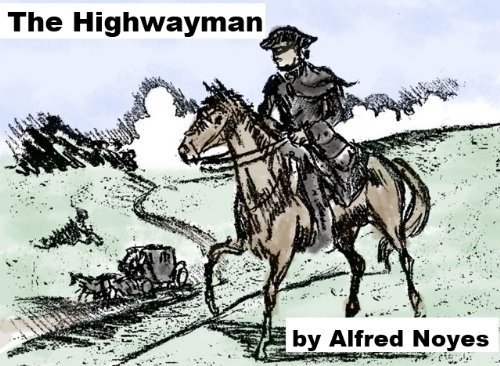 We will then move onto a study of narrative poetry "The Highwayman" by Alfred Noyes.
The children have opportunities to engage with a rich abundance of resources and use them to engage in many writing experiences such as:
Report writing about the history of Highwaymen

Highwayman Job Advertisement

Top Trump Highwaymen cards & Wanted posters

Diary writing in role as a Tim, the Ostler or Beth, the Highwayman's love.

Setting descriptions

Personification Poetry

Descriptive writing about an encounter with a Highwayman

Newspaper writing opportunities

Rewriting the story from the perspective of Tim or with an alternative ending.

Balanced report writing: Highwaymen - Villain or Hero?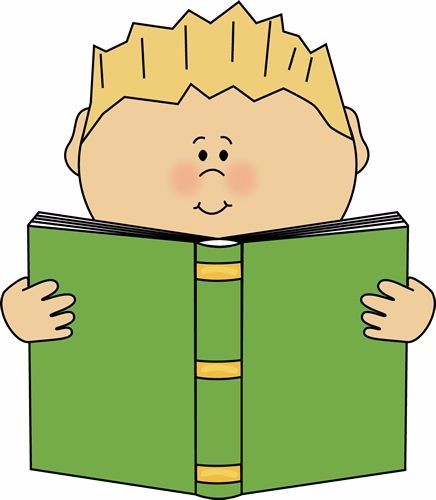 Highwaymen - Adam and the Ants Highwaymen - Horrible Histories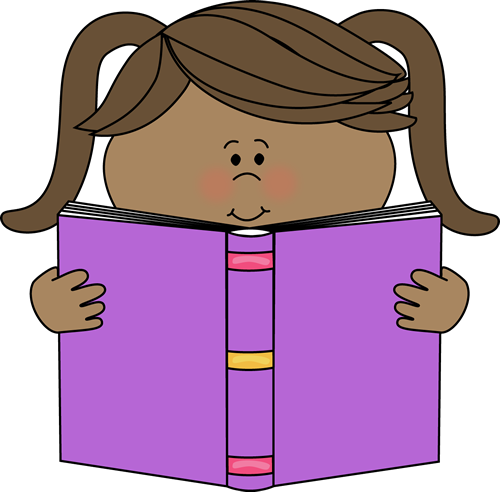 The Highwayman - Alfred Noyes (Video/song)
Maths
Each lesson will include 10-15 minutes where time will be spent reinforcing key objectives and encouraging swift application of known methods. There are also regular opportunities in the week to participate in a "Maths Clinic" for extra practice of skills. Our Y6 children we also be revising in preparation for the forthcoming SATs tests.
Number & Place Value
Use knowledge of the order of operations - BODMAS

Mental & written arithmetic methods for the four number operations

Solving problems - including those involving fractions, percentages and decimals

(Y6) Ratio, proportion and scale factor problems.
Algebra
Simple formulae

Formulae and number sequences

building formulae

solving problems with unknowns and variables
Geometry & Measure
Constructing shapes

Area, Perimeter of rectilinear shapes

Volume of 3d shapes

Reasoning about shapes and angles
Measure ( Length & Mass )
Converting between units of measure (including imperial measurements such as tonnes, inches & pints)
Statistics
Interpret & draw Pie Charts

Construct and use line graphs to solve problems

Collect and categorise data to solve problems

Calculate and solve problems involving the mean, median and mode averages.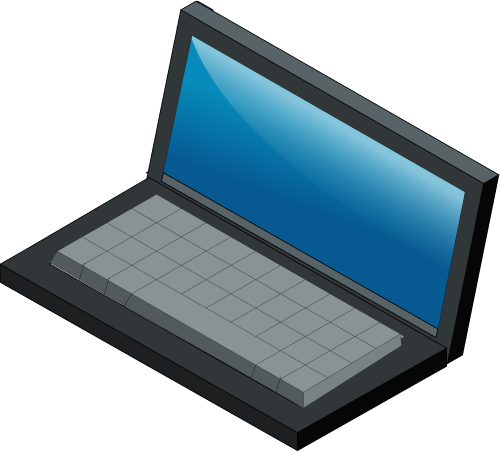 ICT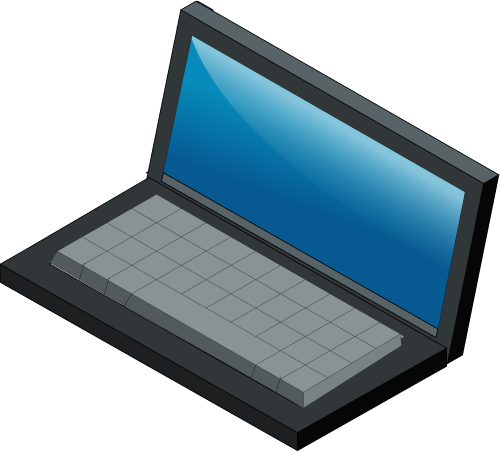 Children will have regular access to ICT during the school week including the internet. Throughout the term, there will be opportunities to conduct internet research for the creation of fact sheets, power-points, movie trailers, etc. There will be opportunities to create documents - developing formatting skills such as cut, copy and paste, fonts, sizing of letters and borders to improve their work.
Topic
This term we will focus on Human and Physical Geography. We will begin with a brief study of South America - looking at longitude and latitude and various physical features. Afterwards we will continue with a study of Brazil. We will continue to explore the physical features of Brazil and then study the human geography ; looking closely at the people of Brazil - their customs, celebrations and push/pull factors for migration to different parts of this vast country.
We will also take a journey through the Brazilian Rainforest!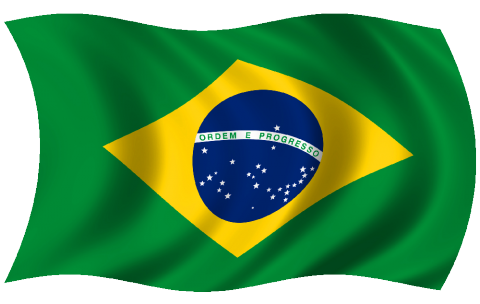 Art / DT
The children will be creating sculptures linked to the forthcoming Winter Olympics.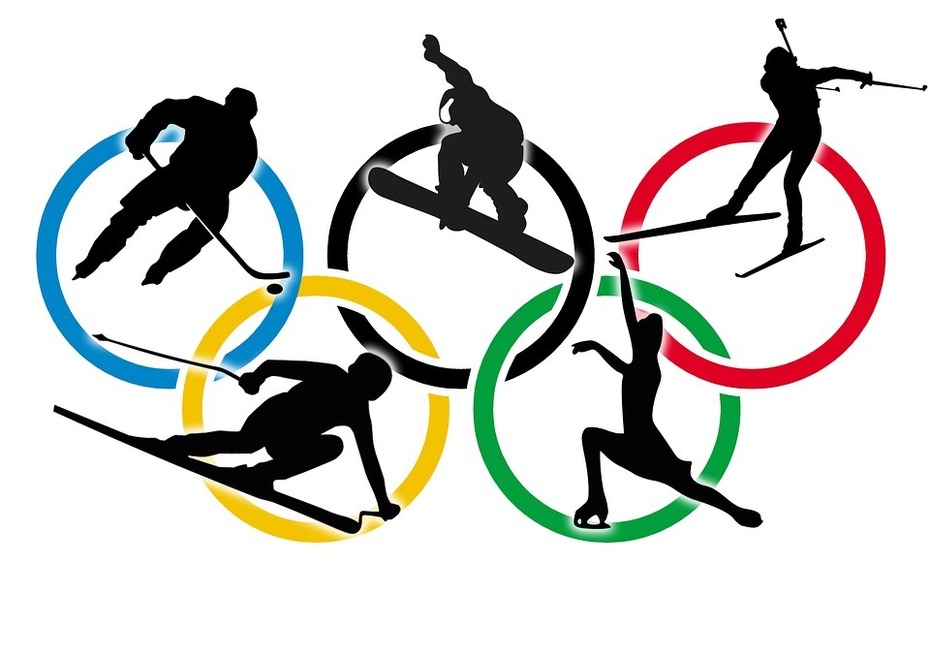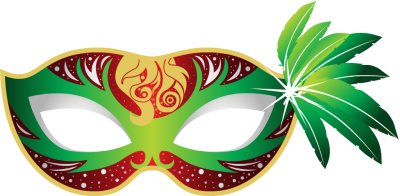 There will be opportunities to design a carnival mask & a healthy drink to link with our study of Brazil.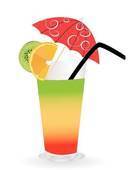 Science
We participated in a real life, national science investigation through the BBC's Terrific Scientific. This term we will explore the results and compare them with our original predictions.
Having learned about light and shadows, the children will design and complete an independent investigation to demonstrate understanding.
We will then move on to an exploration of forces where the children will reinforce their independent investigation skills.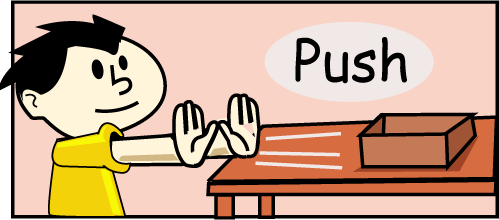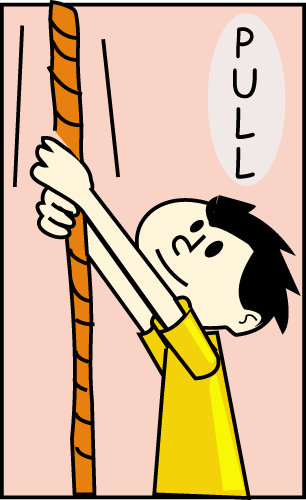 Religion
We will be learning about Lent, making choices for Lent
and the theme of Trust & Betrayal
as we approach Easter.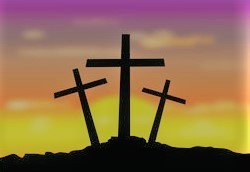 PSHE
This term, having looked at the types of bullying during anti-bullying week, we will explore the effects of Bullying through film, discussion and debate. We will create a personal response through a persuasive letter and a positive poster.
We will also be involved in "Acts of Kindness" tasks.
Music and French lessons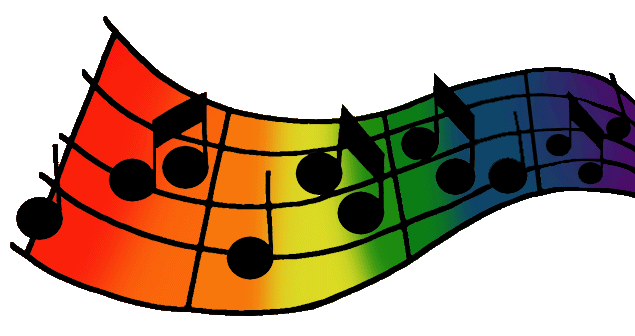 will be taught by Mrs Gorton and Mme Binns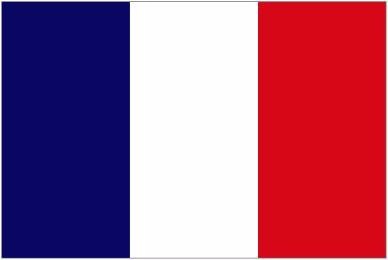 respectively.
Websites
You may find the following websites useful in supporting your child's learning:
http://www.hamiltonathome.org.uk/
http://resources.woodlands-junior.kent.sch.uk/

http://durham.schooljotter.com/coxhoe/Curriculum+Links
Below - our terrific 'One Stop Potion Shop' hall display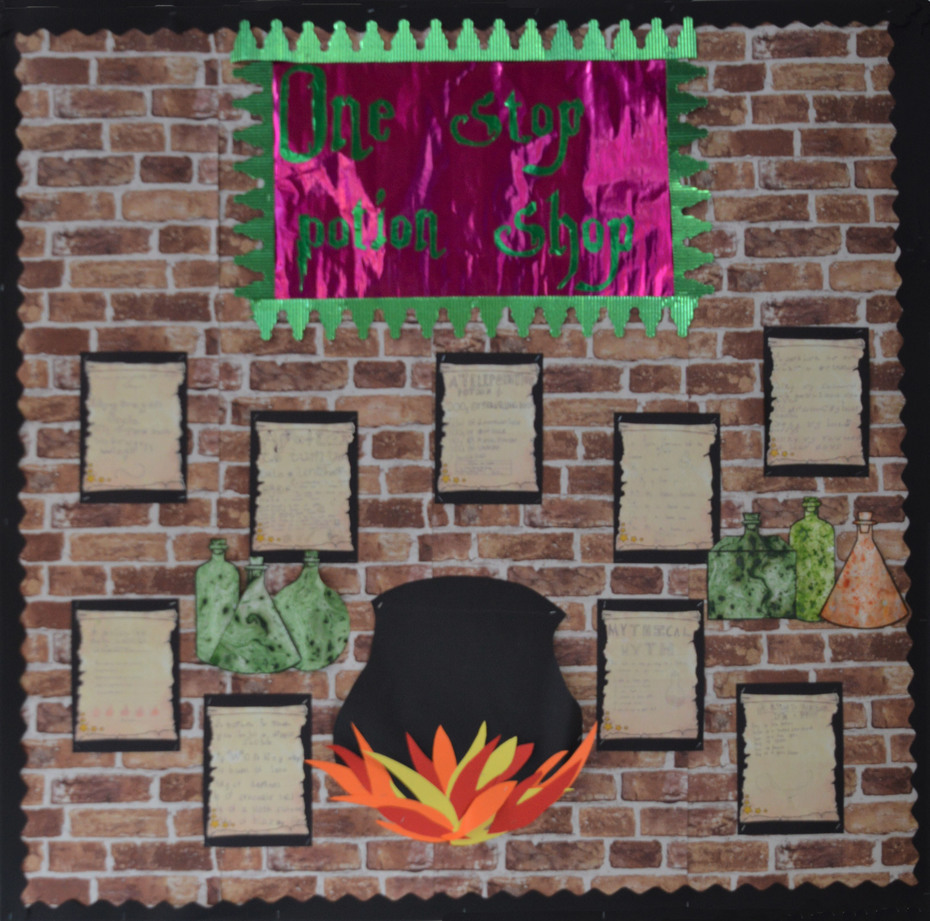 Below - a few photos from last term