WE ARE CHESHAM'S ECO WARRIORS!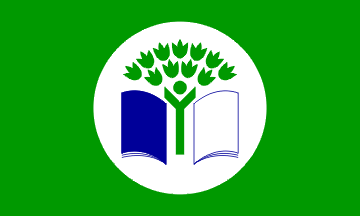 We are proud to play our part in being a 'Green Flag Eco-School'!
Who are the Eco Warriors? We are volunteers from classes throughout the school who have an interest in healthy lifestyles, ecology and our environment, both inside and outside school. We all meet at our after-school 'Eco Club' which takes place on Tuesdays.
"I like being an Eco Warrior because I like seeing our glorious environment at peace. People don't realise we could lose it all if we don't take care of it. I like adding to our environment with flowers of beauty to feed our local wildlife. Everyone can be an Eco Warrior - all it takes is being eco-friendly!" Rebecca, Class 8
"I joined Eco Club because you get to make energy posters to remind people to switch off the lights." Gracie, Class 3
"I like doing the Eco Watch at dinnertime." Haaris, Class 3
"I really like planting the bulbs outside, around school." Lia, Class 3
"I like being an Eco Warrior because you get to wear a badge!" James, Class 3

2018

The Eco Warrior's Newsletter
Here are our plans for this term;-
Here is what we did last school year:-
Planted even more bulbs around the school grounds for a beautiful spring display.
Signed up for 'Switch off fortnight'
Harvested plums and apples from our fruit trees and made delicious jam.
Baked courgette muffins made from those grown in our vegetable patch.
Created energy saving posters for school display.
Completed our 'Environmental Review'.
Completed our new 'Action Plan'.
Made fat balls to feed the birds in winter.
Continued to encourage pupils to have a healthy lifestyle by eating healthy lunches and fruit snacks.
Surveyed our energy usage after our focus to reduce by 'switching off.
Continued to use 'energy monitors' to encourage continued eco-friendly attitudes.
Tidied all raised beds for spring planting.
Organised a recycling event.
Made 'Reindeer Food' to sell at our Christmas Fair.
Christmas stones (decorated).
Watch out for all these exciting events taking place in school and tell us what you think!

"Think Green!"

- The Eco-Team.

Please share any ideas you may have by putting them in our 'ideas' envelope.
"Think Green!" - The Eco-Team
(Please select the 'Our Eco Club Photos' tab to see some pictures!)